Following a hugely successful debut at IJL in 2016, growing designer brand The Rock Hound is back for 2017. 
Here, The Rock Hound designer and founder, Susi Smither FGA, shares her advice for growing a successful jewellery brand, including her experiences of social media, collaborations and video content.
Q. What do you think are the main challenges of being an up-and-coming brand in 2017 and what would your advice be to others?
A big challenge is advertising on a small budget. There are so many exciting brands for customers to choose from it is key to figure out who your customers are and target them specifically. We would advise others to seek out local and like minded businesses to work with on events and ideas, even if it's just a series of social media posts that cost nothing.
Cross promote as much as you can to double each other's reach. It doesn't have to be other jewellers, be creative and reach out to relevant audiences you wouldn't usually tap into. We've worked with Karma Kola and Phonaudio previously both of whom have brought in additional traffic and interest.
Q. You have a fantastic behind-the-scenes video on the homepage of your website – do you think this helps to engage customers and draw them into your world? 
Definitely. Jewellery is a very visual industry so we personally focus on striking imagery to catch people's attention. It's really key to find your style and then stick to it as you build your brand, such as our facet wall which people spotted from far off as soon as they stepped into IJL last year.
The 'behind the scenes' video on our website explains who we are and why. Its short, sweet and to the point. If you've got an important message to get across, such us our stance on ethics, a video works way better then expecting people to trawl through loads of information – it's way more digestible and memorable.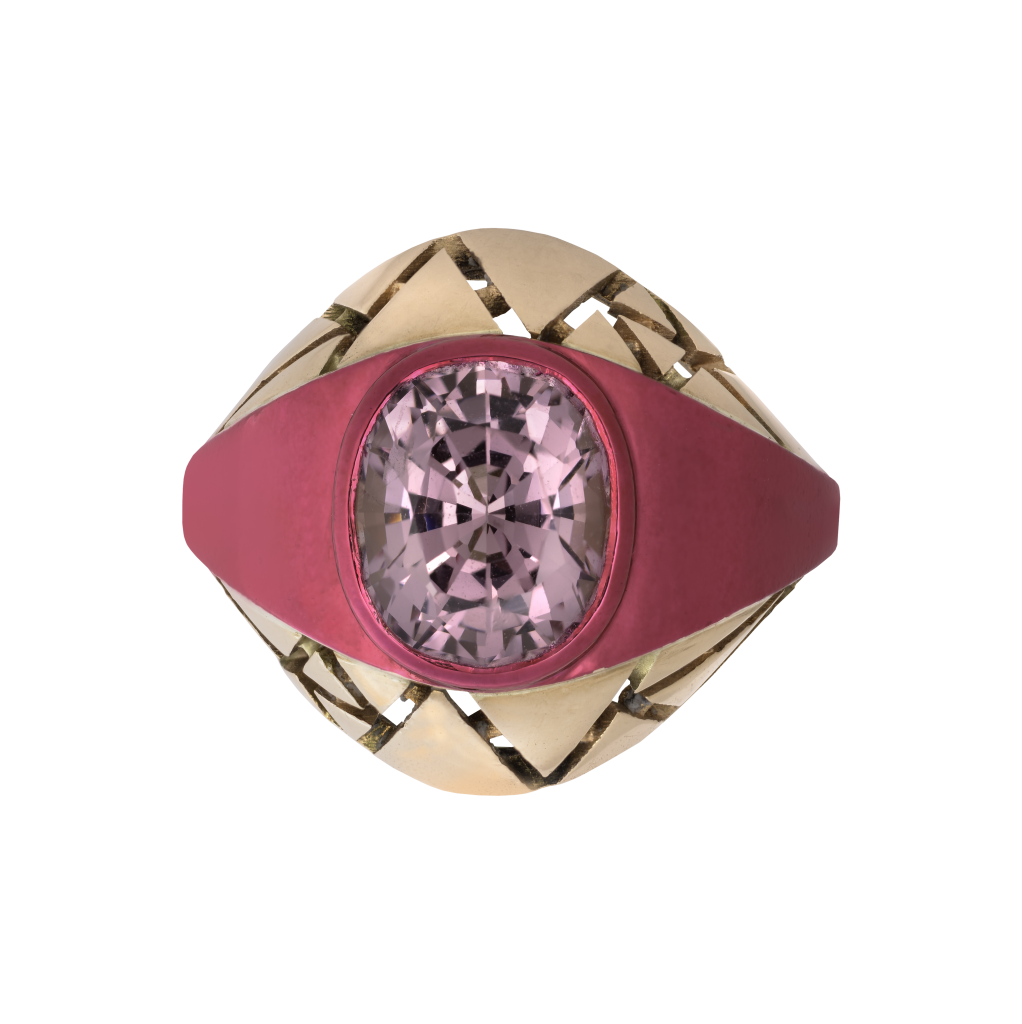 People browsing the web make up their mind about a brand within a few minutes of being on your site so it's really important to get your message out there quickly. It's also great to have easily shareable content as everyone is online these days and influencers are quickly becoming an integral part of any company's social media campaigns.
As touched upon in the previous question – working with other upcoming business and startups enables you to build working relationships on a more neighbourly basis, scratch my back, I'll scratch yours. No one has the capital to create campaigns as big as Tiffany when they're starting out which is why we worked with Matthew Hyndman to create our video. We met through filming a Fairtrade Gold project, it was his second week in London after moving from Ireland and was looking for projects.
Q. How was your IJL experience last year and what are you looking forward to this year?
IJL 2016 was our first trade show and it was fantastic. We faceted gemstones live at our booth and it was really encouraging to see so many delighted faces (even people within the industry) who had never witnessed a gemstone been faceted before. It certainly inspired us to carry on with what we're doing in terms of being transparent with our supply chain.
We love showing people behind the scenes of the creation process and opening them up to new or unseen practices. We will have another practical showcase for IJL this year… same booth, Q38!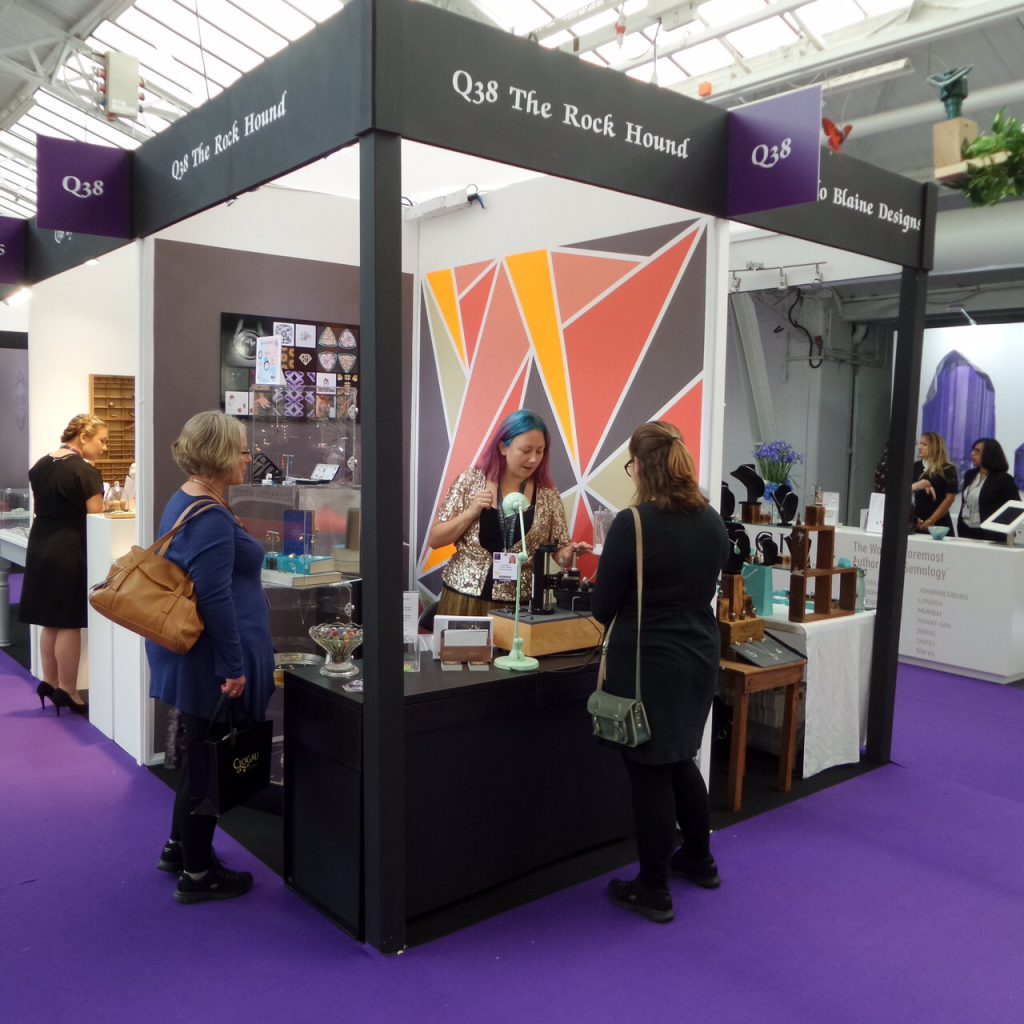 Q. You're very active in Fairtrade, do you think customers in 2017 are actively searching for ethical products and how do you ensure this message is put across?
Yes. Even mainstream chains such as Argos are stocking Fairtrade Gold now. People are definitely pushing for transparency within supply chains, look at Fashion Revolution. People have an understanding of ethical companies within the food industry and know how to look for and where to find organic food and drink. With that in full swing, they are turning their attention to and looking for answers on the provenance of other products. This is the time for the fashion industry to step up and get clean.
Everyone is tech savvy nowadays so it's imperative to harness the power of online and have lots of visually appealing, informative and shareable content at the ready. Authenticity and great customer service will get you further than it used to. People want to shop with brands and businesses that they trust, especially when purchasing something such as engagement or wedding rings. Start conversations and engage with your audience, be informed and ready to have answers for all of their questions.
Q. Do you have any new collections launching this year and what can you tell us about them?
We're currently working on a new silver collection but we don't have a name for it yet. Perhaps we should get our social followers to help us with that! It combines crystal forms and our statement nano ceramics in a whole range of pieces from showstopping rings to subtle studs. That's all we can give away for now though, you'll have to follow us on social media if you want a sneak peak!
We're #withyou drawing on the experience and advice of all our exhibitors to support your business growth. Find out more about the brands and businesses you can discover at IJL 2017 here.